Global Gateway Capital, LLC and NewtekOne have joined forces to provide you with an extensive range of solutions tailored to help your business thrive, while simultaneously reducing costs and mitigating risks. With this powerful partnership, you gain access to a comprehensive suite of services designed to support your business growth and enhance your financial stability.
Our collaborative efforts encompass a wide array of key business and financial solutions that cover various aspects of your operations. Whether you require efficient payment processing, seamless integration of mobile payments and e-commerce, or even zero-cost processing options, our partnership has you covered. Rest assured that our services prioritize security and PCI compliance, ensuring that your transactions are safe and protected.
In addition to our expertise in payments, we offer comprehensive insurance solutions tailored to meet your specific needs. Whether you require commercial, life, personal, or cyber insurance, our partnership with Newtek Insurance Agency enables us to conduct a thorough evaluation of your current coverage. Our licensed specialists will guide you through the assessment process, identifying opportunities for improvement and ensuring that you have the best coverage and price available.
When it comes to your financial needs, our partnership provides a range of lending options. Whether you require business lending, commercial real estate financing, or assistance in acquiring equipment, developing an e-commerce platform, or even acquiring an entire business, our expert team at Newtek Lending is ready to support you throughout the process.
We understand that managing payroll, time and labor, and HR services can be complex and time-consuming. That's why we offer streamlined solutions to simplify these tasks. Our payroll processing, time and labor management, and HR services are fully integrated with our health and benefits offerings, allowing you to optimize efficiency and ensure compliance.
To support your point-of-sale operations, we offer electronic card terminals, POS systems, and virtual terminals. Our goal is to provide you with the tools necessary to streamline your transactions and enhance the customer experience.
Technology plays a vital role in today's business landscape, and our partnership recognizes its significance. We offer infrastructure and managed cloud services, disaster recovery solutions, and a wide range of business software and services. Additionally, our team of professionals provides consulting, implementation, website design, development, and hosting services to help you establish a strong online presence.
Through our partnership, Global Gateway Capital, LLC, and NewtekOne are committed to empowering businesses of all sizes, from small enterprises to large corporations. As a publicly traded company (NASDAQ: NEWT) since 2000, NewtekOne brings extensive experience and unparalleled support to address the most pressing challenges faced by business owners like you.
Global Gateway Capital, LLC and NewtekOne have joined forces to provide you with an extensive range of solutions tailored to help your business thrive, while simultaneously reducing costs and mitigating risks. With this powerful partnership, you gain access to a comprehensive suite of services designed to support your business growth and enhance your financial stability.
We prioritize the needs and goals of our clients, tailoring our solutions to their specific requirements. Our focus is on delivering value and achieving measurable results.
With a team of experienced consultants and industry experts, we bring a wealth of knowledge and innovative thinking to every project. We stay up-to-date with the latest trends and technologies to provide cutting-edge solutions.
Collaboration and Partnership
We believe in building strong relationships with our clients, working collaboratively to achieve shared success. We value open communication, trust, and long-term partnerships.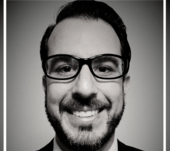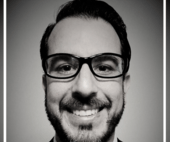 Jorge Andrew Behaine was born in Louisville, Kentucky, into a multicultural family. His parents and sister, who are immigrants from Colombia, provided a rich cultural upbringing. Growing up, he split his time between Bogota, Colombia, and Houston, Texas, which fostered a global perspective from an early age.
After completing high school in Bellaire, Texas, Jorge Andrew Behaine embarked on his academic journey in Colombia. He attended university there, immersing himself in the vibrant educational environment the country had to offer. His studies provided a strong foundation for his future career pursuits.
Following his time in academia, Jorge Andrew Behaine began his professional journey as an English teacher in Colombia. He had the privilege of working with prestigious companies and educational institutions such as Lucent Tech, Sun Microsystems, British Petroleum, and Colegio Colombo-Hebreo. These experiences allowed him to refine his teaching skills while simultaneously gaining exposure to various industries.
In 1997, Jorge Andrew Behaine made a pivotal decision to move to San Antonio, Texas, seeking new opportunities and a fresh professional landscape. His relocation opened doors to a thriving business community, and he was fortunate to have the guidance and mentorship of industry leaders who recognized his potential. Learning from the best in the field, Jorge Andrew Behaine honed his skills and expanded his knowledge, setting the stage for his subsequent achievements.
Throughout his career, Jorge Andrew Behaine's mentorship experiences have profoundly influenced his professional growth. These invaluable relationships provided guidance, support, and inspiration, shaping him into a dynamic and accomplished professional in the business solutions industry.
Jorge Andrew Behaine's multicultural background, international experiences, and the guidance he received from esteemed mentors have fueled his drive to excel. They have instilled in him a strong work ethic, an unwavering commitment to lifelong learning, and a passion for making a positive impact in the industries he serves. Throughout his career he has been part of the team for Baptist Medical Center Downtown Hospital (VP of Business Development), ConsejoSano (SVP of Business Development), Talbott, Adams & Moore, Inc (National Sales Director), Banta Medical Services (Chief Strategy Officer), has participated in multiple San Antonio Hispanic Chamber Committees, Board Member of various non-profits in the United Sates of America, is an experienced International and U.S. Government affairs specialist and has been an independent business consultant for over 20 years.
As Jorge Andrew Behaine continues to make significant contributions to the business solutions, telemedicine, and healthcare technology fields, he remains grateful for the guidance and mentorship he has received throughout his journey. These invaluable relationships have played an instrumental role in shaping his career and driving his ongoing success.
Jorge Andrew Behaine is married to Erin Behaine, and together they have built a loving and supportive family. They are proud parents to their daughter, Chloe, and their son, Solomon. Family is an essential part of Jorge Andrew Behaine's life, and he cherishes the joy and fulfillment they bring.
Balancing his professional pursuits with his role as a husband and father, Jorge Andrew Behaine finds strength and inspiration from his family. They provide unwavering support, understanding, and encouragement as he continues to make strides in various industries.
Jorge Andrew Behaine's dedication to his family serves as a constant reminder of the importance of nurturing relationships, fostering a strong work-life balance, and striving for personal growth alongside professional accomplishments. With his loved ones by his side, Jorge Andrew Behaine is motivated to create a brighter future for his family and contribute positively to the world around him.